CargoDoc Product Features
Dashboard
CargoDoc's summary dashboard gives you an overview into all the processed Documents. With easy UI/UX, CargoDoc is adaptable and customizable.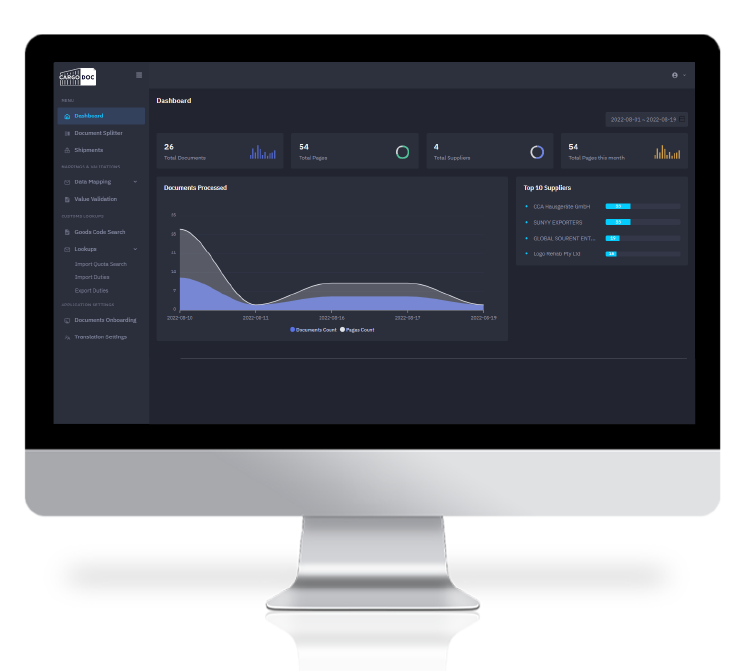 Shipment dashboard
This is where our AI does its magic!
The shipment dashboard shows automatic progress statuses of each document as to whether they are processed or in the queue to be processed. This status will be updated automatically as the documents keep processing.
Statuses include: Queued, processing, processed, failed, and validated. Operators can validate the documents here if necessary.
The dashboard allows clients to see when the document was passed. It shows when the documents were processed and if there are any backlogs in validation it can be viewed and validated.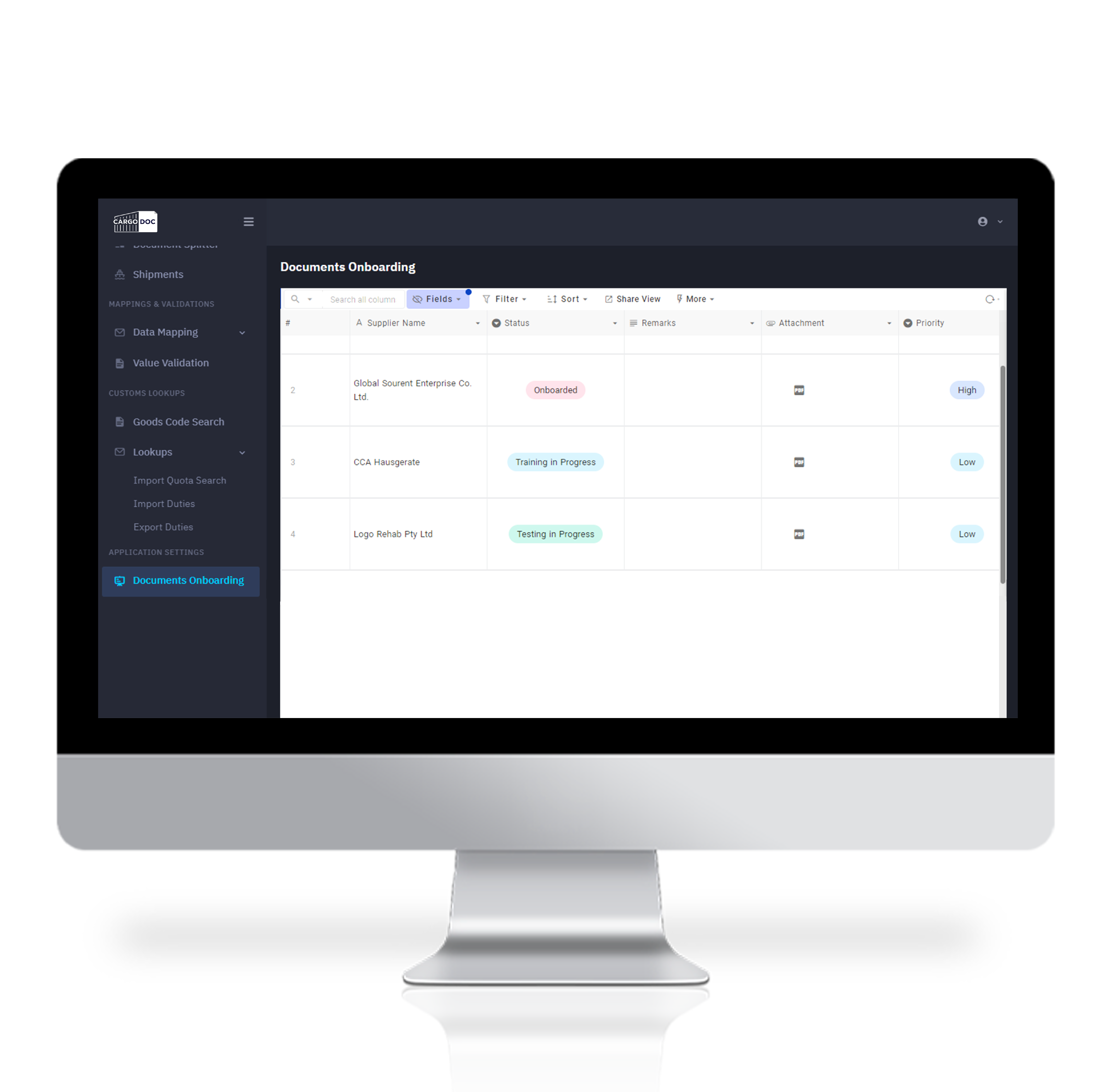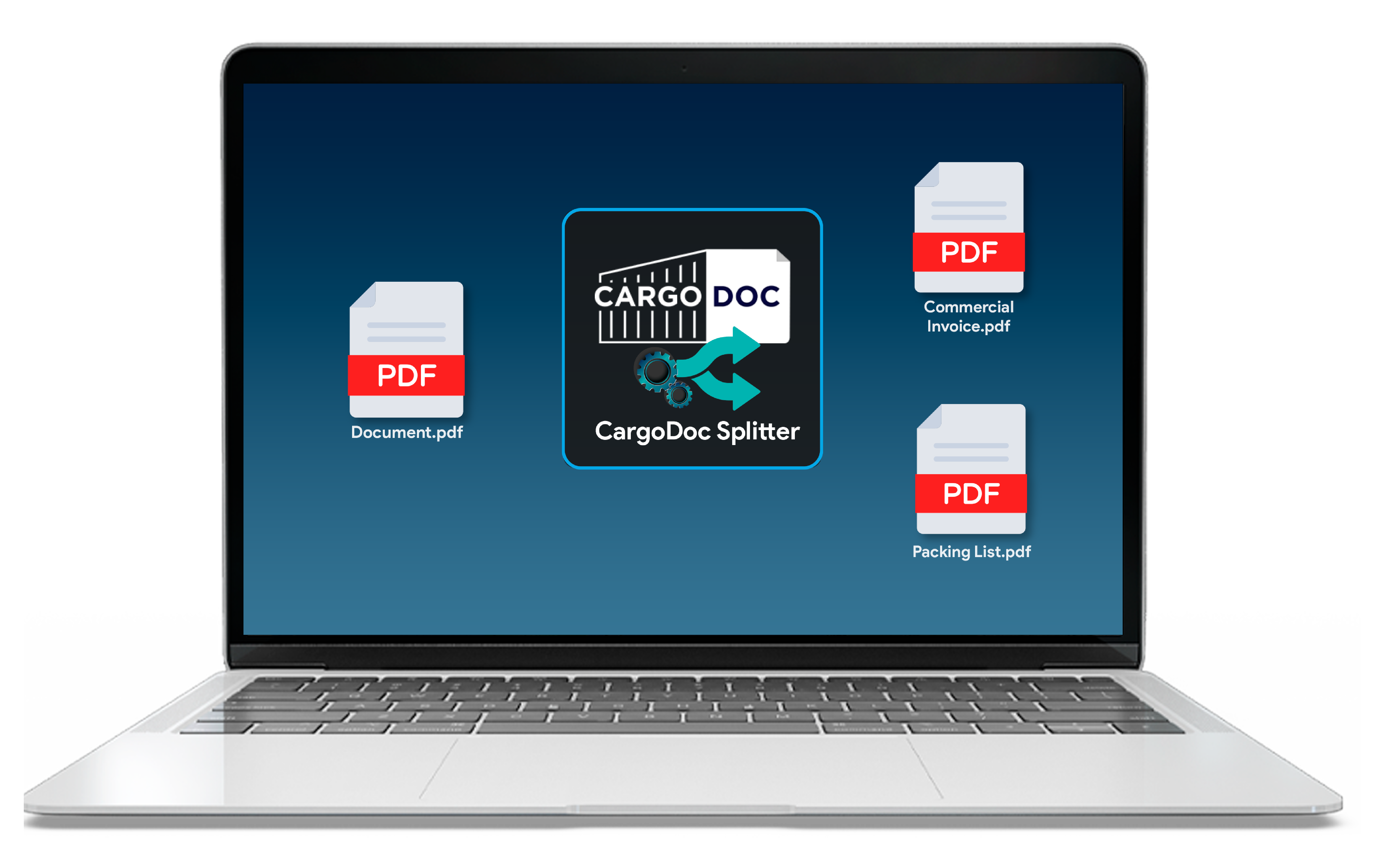 Splitter dashboard
Sorting documents for data entry has never been easier!
In the splitter dashboard, files containing multiple document types will be split separately according to each document in the file.
All you have to do is E-Mail or upload the document and CargoDoc will do the work for you. After the document is sent to CargoDoc, in the Splitter dashboard it will be split into separate documents.
Once the documents are split we can send the documents for automated data extraction in the shipments dashboard.

Data mapping
Pre-programmed mapping as per industry standard and as it is accepted by CargoWise. You can manually map data as well!
Value validation
With the CargoDoc value validation feature, Data will not be validated and processed on CargoWise unless they're corrected.
There are mandatory checks that operators can run before the document is validated. These checks are custom checks and the operators can select which checks he wants to run.
All the checks can be configured on the value validation section for a specific process and customized accordingly.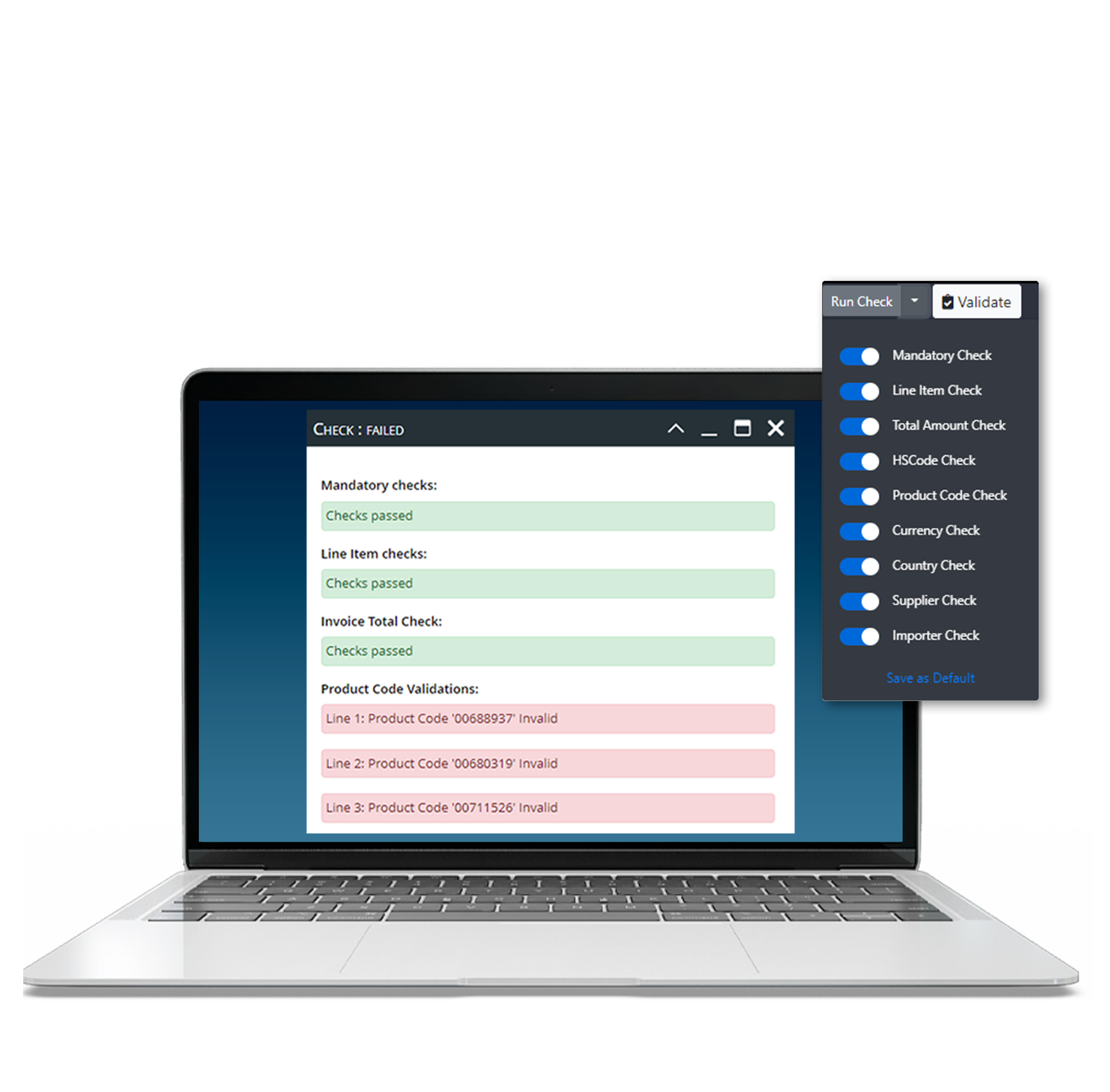 Activity log
CargoDoc will help you improve the productivity of your team. The activity log of each validator can be viewed providing productivity reports of validators for management.
Team management
Team management can now be done via CargoDoc. New users can be added with separate logins.