Artificial Intelligence has taken a major role in digitally transforming the logistics and supply chain industry for the past few years. With the increase in demand for the industry and the processes becoming more and more complex, businesses have developed AI applications to analyse data and streamline operations.
Use of AI for warehousing
Optimizing workflows using AI at warehouses is one-way freight forwarders can stay ahead of the current disruptions affecting the industry while also reducing their operating costs.
Most companies use Warehouse Management Systems to seamlessly manage operations. However accurate data entry into these systems is important to ensure correct decisions are made. AI is one way to ensure your data extraction into these systems is done accurately. AI can understand different data from various formats and extracting unstructured data into structured data ensuring accuracy.
Visibility
Using AI, it will be possible to analyse data gathered in the warehouse to make accurate forecasts about inventory. This information can be used for inventory processing allowing to improve efficiency and increase profit.
Scanning barcodes of the items at warehouses, the systems can keep track of what's unavailable and available for any upcoming shipment. When AI is used to predict the demand from daily operations, companies can allocate the resources to regional warehouses. The data gathered will also support employees by providing the necessary information for resources planning and allocation. This provides visibility into the entire warehousing system enabling warehouse employees to make proactive decisions. The visibility into these data allows to conduct predictive analysis to ensure warehouses can meet any upcoming demand. Amazon is one tech giant that uses AI for predictive analysis and has built a footprint for warehousing in the US. AI is used at every customer touch point by Amazon.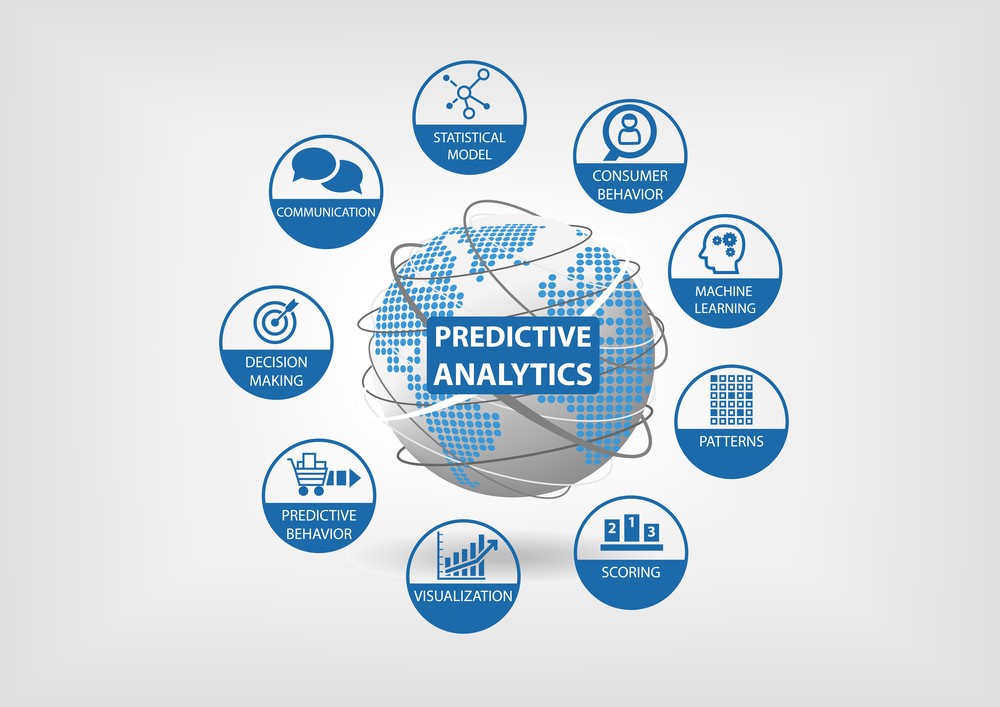 Accuracy
Warehouse robotics helps in improving the overall productivity of the warehouse while improving inventory management accuracy. Robotics powered by deep learning technology will help reduce human errors. Robotics can reduce the time spent by employees travelling within the warehouse thereby making order processing more efficient.
These functions would reduce the burden on employees, allowing them to increase productivity and ensure the accuracy of other core tasks. Since robots can read data accurately they can pick the right products, in the right quantity and direct them towards the correct destination. The increase in accuracy will allow you to scale up warehouse operations.
Ocado an online supermarket has developed an automated warehouse with a robot called 'hive-grid-machine'. This robot supports with moving, lifting, and sorting items. The robot can fulfil 65,000 orders or replace 3.5 million grocery items within a week.
All the Ocado employees must do, is pack and send the orders to the customers. This automation has increased the processing time, allowing Ocado to increase efficiency and improve the company's bottom line.
Humans and Warehouse technology working together
AI can carry out tasks faster and more accurately, human resources are needed to ensure that real-time decisions are made properly in specific and critical situations.
AI and robotics are created to focus on one task at a time and not multitask. Humans and warehouse technology working together will ensure synergy and optimization of the process.
While warehouse technology can reduce the workload of employees, it can also create concerns for an employee. Process automation may pose a threat to their job security. To tackle this, organizations should educate their employees and show them how the time saved through automation can help them perform higher-valued tasks.
A recent Harvard Business Review study suggests 3 strategies to convey the benefits of automation to warehouse employees.
Emphasize career growth opportunities
Improving knowledge and skillsets of employees
Invest more on safety
Find out more about these strategies here.
What do the Experts say?
One of the questions asked in an interview with Lior Elazary, CEO and co-founder of leading robotics company inVia Robotics is
"Tell us about the new technologies and trends that will set a new path forward for warehouse automation in the next five years?"

Warehouse automation is in its early stages, so many of the advances we'll see over the next five years will be a refinement of algorithms and AI to make the automation incrementally better. We'll see continuous improvements in order cycle times. For example, we've increased the throughput of our robots by 10% just in the past year, and we expect to increase it by even more next year. We're continually improving the speed and precision of every movement the robots make.
Another major development we'll see is more streamlined integration across all warehouse technologies. Over the next few years, we'll see a steady increase in the adoption of automation technologies, and there will be increased momentum to link them all together. In another ten years, we'll likely start to see "dark warehouses" where these facilities are 100% automated, and people are monitoring them remotely. They will include a number of different types of automation that have to be able to work together seamlessly. – Lior Elazary, CEO and co-founder of inVia Robotics
Read the full interview:- RaaS For Warehouses: Interview With Lior Elazary, CEO Of InVia Robotics interview was
Robotics and AI automation for warehousing
Now robotic automation is combined with AI and IoT for automated and intelligent warehousing systems that are capable of picking and placing, packing, moving and replenishment of inventory.
Robotics in warehousing involves the use of robots that are programmed to automate repetitive tasks that were previously carried out by human resources. Automation will support these operations by allowing tasks to be completed with minimal or no human assistance.
In 2019, the global warehouse automation market was worth $15 billion and the market is expected to grow and reach $30 billion by 2026.
The growth of warehouse robotics could also make it easier to deploy AI software for order slotting, said Zach Gomez, senior director of global logistics at Realtime Robotics. Slotting refers to the location where items are stored. In the traditional approach, similar products are stored near each other but not always shipped together.
"Recently, the software has used AI to analyse past order data and store items closer to items that are traditionally shipped together to reduce travel time and increase efficiency," Gomez said. For example, a grocery store fulfilment centre might stage potato chips next to soft drinks as they are commonly sold together.
---
"The most impressive thing I learned working with Warehouse Automation was the time upfront spent on actually learning our business"— Jean-Marie Pepin; Vice-President Operations, Peak Products
---
How can CargoWise and CargoDoc help ?
CargoWise is an integrated digital management solution that is used by companies operating in the logistics and supply chain industry. CargoWise warehouse solutions provide a comprehensive, scalable solution to manage warehouse and distribution processes.
The CargoWise WMS supports increased visibility, improved data quality, and enhanced accuracy.
Here is an overview of the CargoWise WMS.
With scanners and robotics automating the warehouse functions, most often it is forgotten how goods are being delivered to and from the warehouse.

Optimising the operations functions with automated data entry for
1. Customs Entries,
2. BOL capturing (File creations),
3. AP Vendor invoice capturing etc.
will assist with the timeous delivery of goods from and to your customer.
CargoDoc is an AI-powered OCR solution that automates data entry into the CargoWise TMS.
Cargodoc is a smart, customized OCR solution developed to help Freight forwarders and 3PLs enter data into CargoWise accurately and swiftly. It is jointly developed by Soft Freight Logic and Deep Cognition, 2 leaders in the logistics technology industry.
The CargoDoc team has a local presence in the US and we have domain expertise in Customs of over 15 years with CargoWise Platinum Status over the last 5 years. Our team comprises more than 25 CargoWise accredited consultants.
The vast domain knowledge and experience on customs, tax laws, etc, which are unique to the supply chain industry, have enabled us to create the most suitable smart OCR solution in the market for Freight forwarders and 3PLs.
Become a Global Digital Forwarder today and contact sales@cagodoc.ai or click here for a product demo.
---